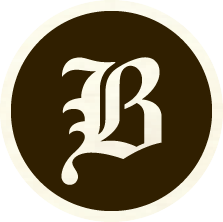 Welcome back Fort Worth! I hope that you have had a great Christmas Season! Now it is time to turn your attention back to lifes usual stresses at work, which means a healthy consumption of beer. Expanding our Restaurant Selection we now turn to Brewed Fort Worth.
If you have not heard of this restaurant, you clearly have not really explored Fort Worth's great breakfast options. Brewed Fort Worth is located on Magnolia Avenue at 801 Magnolia Avenue 76104. This location is becoming extremely well known for their brunch menu (seriously try it out for the chicken and waffles and pair that with their Man-mosa).
While this great eatery is rising in popularity for the quality of their kitchen, they have consistently had one of the better beer selections in Fort Worth. Brewed Fort Worth is a great restaurant and also a growler station! They have a ton of rotating craft beers that you can choose from to have with your meal, or even take home with you.
I tell you this because it's January and in the words of the Stark family from Game of Thrones, Winter is coming. And not just any winter, an El Nino winter is coming which presents the possibility for snow and ice. If there is any bit of ice on the road, Texas shuts down which means you will need beer to weather the winter. Thus the need to stock up on growlers.
Brewed Fort Worth is able to keep a very strong selection of seasonal beers available on tap. From texas beer favorites to just damn good craft beers from all across america, they are able to keep the list interesting for any beer snob. They also are able to utilize the craft beers in new ways that you might not have previously thought about. My favorite brunch pairing is the Man-mosa which is a mimosa made with orange juice and Martinhouse Daybreak 4 grain breakfast beer. It takes anything potentially girly about a mimosa and smashes it into oblivion so that you can brunch like a man. But also, ladies it's truly delicious so its sophisticated enough on the palette for y'all too.
If you have not tried out brewed fort worth, I highly recommend that you make it a point to get out and try this great restaurant and growler station. You will not be disappointed that you did.
[Photo credit: Brewed Fort Worth]