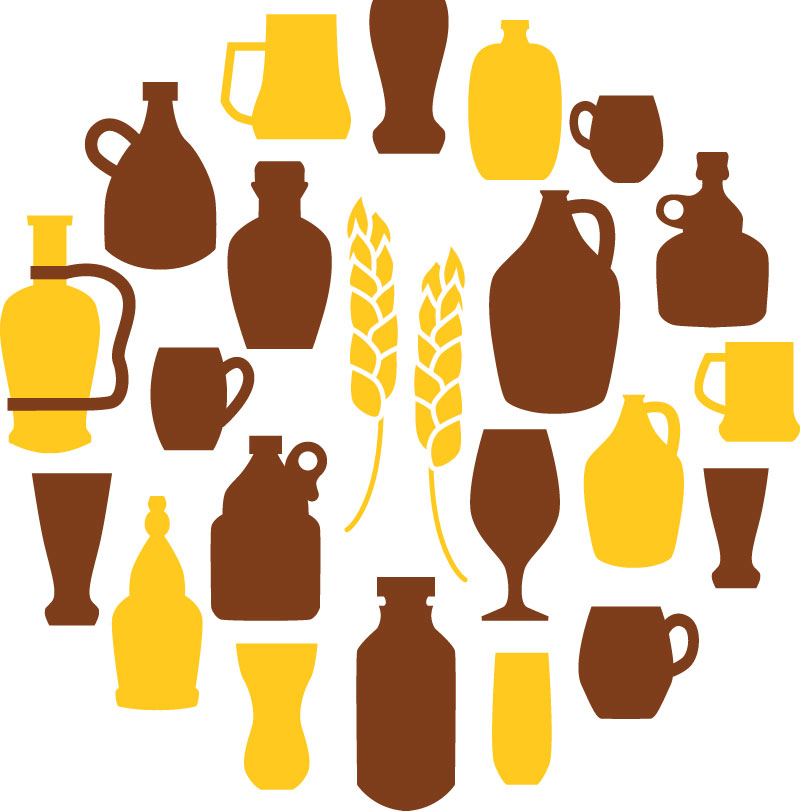 As the craft beer revolution has continued to rise, we have seen a rise also from the growler station. Since breweries usually put out their craft seasonals only into kegs this provided a way to allow customers to bring home their delicious nectar. Luckily growlers have come a long way since their first invention.
Growlers used to be just a bucket with a lid that customers would bring home beer in from the local bar. The term growlers is said to come from when the beer was washing back and forth in the bucket and the CO2 would create a growling sound as it escaped. The modern day growler that is able to seal in CO2 and allow customers to deliver a fresh carbonated beer back home was not invented until the late 80s. Since then the growler has undergone many different changes to make them cooler and more effective. Now you can find a growler station in most major cities or grocery stores.
Luckily, Fort Worth is without a doubt a major city so it gives you many options for finding a place to fill your growler.
CENTRAL MARKET
Located in the back of this grocery store, is a great growler station that allows you to get your to go beer whenever you are doing your grocery shopping. They keep a very updated list of what is available on tap through their social media account on Facebook. Be sure to check that out when before you check it out. They also have a large selection of growlers that are available. You can choose from central market branded growlers to TCU growlers as well.
THE BRASS TAP
Located in downtown Fort Worth, this great craft beer pub also allows customers to take home their brews. This is only provided that you BYOG (Bring your own growler). You are not able to purchase them from this location.
BREWED
This local favorite also allows you to utilize them as a growler station. Luckily if this is your first trip to get a growler, they can help you with a brewed growler available for purchase.
POURING GLORY
This new growler station offers a large selection of beers as well as growlers. This location also serves as a restaurant to be able to order some delicious food from their menu.